BRIGHT
A collection for dynamic and independent people who value practicality and good look, created to facilitate travel through everyday life.
B'RIGHT is a brand designed in accord with the environment and the latest trends.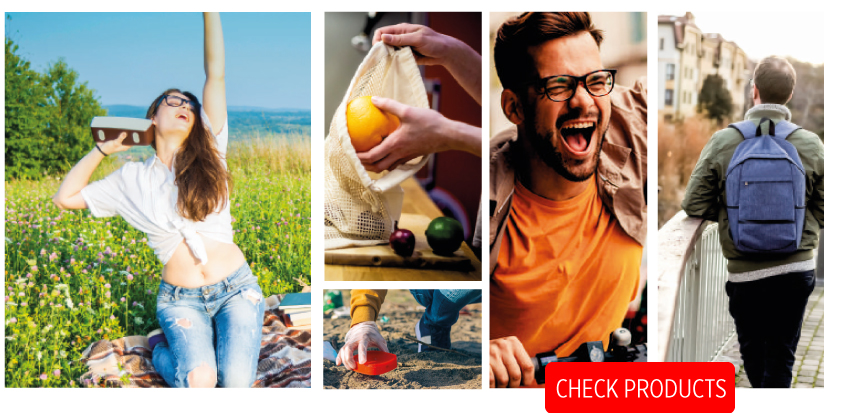 Do you love practical and multi-functional gadgets?
B'Right brand was created to move with the times, offering functional products and clever solutions to meet the needs of the '20s of the 21st century.
In B'Right's offer you will find products carefully designed and made from natural or recycled materials, all for the sake of the planet and the environment.
The idea behind the B'Right brand was to create alternatives to well-known and functional gadgets such as power banks, chargers or glasses based on wheat straw or bamboo, laptop backpacks or waist bags made of rPET (recycled PP).
B'Right products have been prepared for a conscious lifestyle, cotton bags or bags for vegetables and fruits will effectively help reduce the amount of disposable plastic packaging.
The future is B'Right.