UV 360
Benefits of UV360:

UV 360° is a technology for marking objects all around (360° degrees).
It is used on promotional products with cylindrical and conical shapes.
It works great on:

made of metal, plastic or glass (only on objects without a handle).
UV360 personalization examples: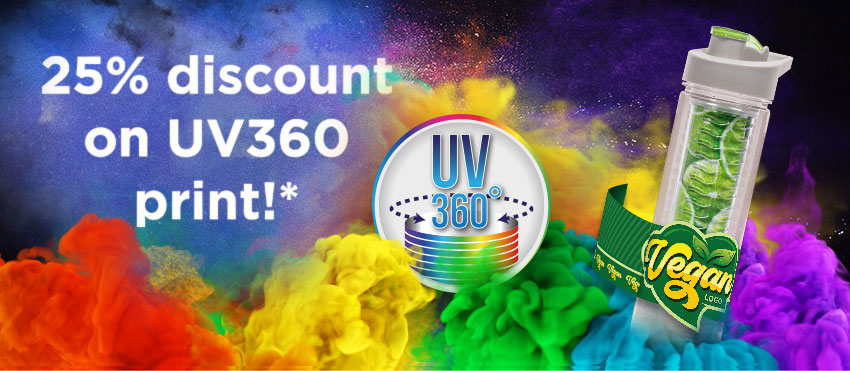 Watch the process of UV360 personalization in the video!